AWARENESS + COLLABORATION + COMMITMENT = 2 MILLION INJURY-FREE HOURS
This personal account by Ahmed Abdelaziz, Region EHS Manager for FieldCore in Saudi Arabia, describes how trust, teamwork and a no blame game culture adopted in FieldCore's Africa, India and Middle East region harmonized multiple teams in the GE family and gave meaning to World-Class Execution by scoring 2 million safe work hours in two consecutive years.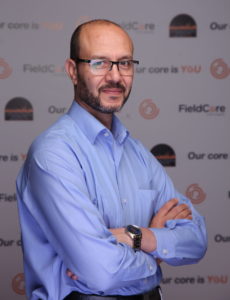 A year ago, FieldCore celebrated passing one million work hours without injuries in the Kingdom of Saudi Arabia (KSA), one of the largest operational sub-regions for GE.  Now, 12 months later, the team has notched up another one million injury-free hours.
I'm extremely happy to announce that we have delivered on last year's pledge.
When we had reached the first million hours last May, it was a great moment for the entire team.  There was a great amount of joy, as well as a sense of belonging and personal satisfaction.  Having proven that it could be done, it inspired everyone there and then to commit to pursuing another safe million hours over the next year.
Best practices benefit entire Saudi Arabia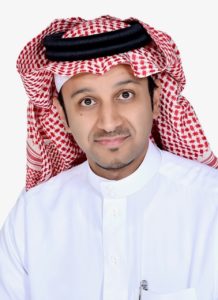 According to Yousef Alghamdi, GE Gas Power Senior Service Director responsible for Saudi Arabia and Bahrain, this key event proved how GE's commitment to sharing its global best practices and standards benefited Saudi as a whole.
He explained further that localization of such world-class standards contributed greatly to upscaling safe business practices in the kingdom and also served to create awareness about safe work environment procedures for many other industries – not just in Saudi Arabia but also across the rest of the Middle East.
New way of working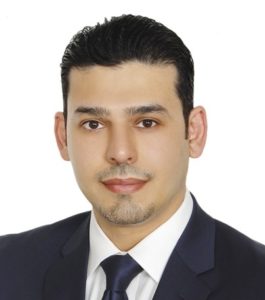 FieldCore's Amro Sobaih, Service Manager in Saudi, believed that what made this achievement more remarkable was the fact that it had been attained while teams had to sidestep many challenges over the past year, especially since the outbreak of COVID19.
He told me that the teams' ability to very quickly adopt customers' new safety requirements as well as FieldCore's own COVID-19 Preventative Field Procedures as a new way of working, significantly contributed to executing outages on time, and most importantly, safely.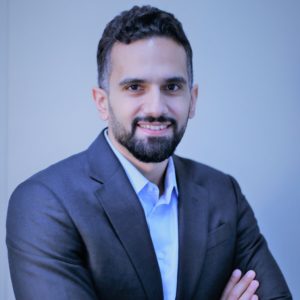 In an email to me, Yasser Elhifnawi, FieldCore's Service Director responsible for Saudi, had the highest praise for everyone.  He wrote: "It's a significant accomplishment and the teams have raised the bar high.  I am so proud of everyone's commitment to safety on customer sites".  Yasser reminded me that to build on this achievement of our employees going back home safely to their families every day meant that we could not for a second lower our guard.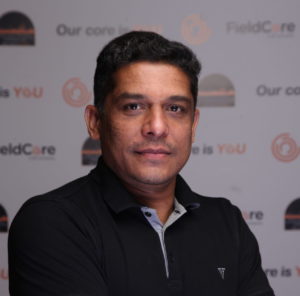 Noushad Mohammed who is FieldCore's Oil & Gas Service Manager in Saudi, told me that this reflected "exceptional teamwork and attention to detail" by all the field teams, and that without everyone following the correct safety field procedures and guidelines, this milestone would have been impossible.
I agree with him.  This achievement proves what can be done with support of committed team players.  It would have been inconceivable were it not for the collaborative work and trust that exist between FieldCore employees and our colleagues across all the GE businesses we work with in the country.
True heroes
The true heroes in this story are the more than 1900 individuals (FieldCore, GE and client employees combined) who make up the field teams that executed across 35 sites; they are the ones whose vigilance and adherence to field safety procedures ultimately made this feat possible.
The GE Gas Power and Steam Power, in addition to Baker Hughes site teams and managers collaborated side-by-side with FieldCore's in-country EHS team members throughout the year.  Their support made a big impact in driving EHS performance across all the outages in KSA.
I also want to extend a sincere thank you to each of our colleagues and partners from the many other support functions such as the Operations, Resources, Quality, Sourcing, Tooling and HR teams.  FieldCore's EHS Leader for AIM region, Elie Sawan, also deserves a big thank you for his leadership, continuous support and unwavering encouragement which really inspired us a lot to drive safety awareness every day.
Core values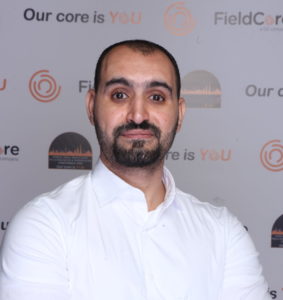 Mahmood Al Rahma, another of FieldCore's Service Managers for KSA, noted that over the past two years there had been a growing trend towards "no compromise" when it came to living our company core values of Safety, Integrity and Quality.  He said to me that the increase in reporting of unsafe conditions or unsafe acts and the authority to stop work for imminent dangers, have surely contributed to the country teams' safety performance.
Humility and focus
In a statement not so long ago by Amir Hafzalla, FieldCore President and CEO, he said that you should remain humble and realistic when you have reached your goal. Applying this wisdom to the current situation, I believe that if we became complacent or take things for granted, it could be the start to uncalled-for injuries.  On the other hand, if we kept ourselves humble, maintained our focus and improved on our past efforts, this moment could be the defining point for the continuation of another million injury-free work hours.