People Are at the Heart of FieldCore
We are a global team of diverse and talented people passionate about what we do and making contributions that extend far beyond the outage, to bring our ultimate goal to life – deliver on the promise of World-Class Execution to our customers.
More than 12,000 of us make up the FieldCore family. We grow, learn, collaborate, contribute, innovate, inspire, give back, share knowledge and experience in an environment that encourages the free expression of ideas and supports the uniqueness of every individual.
Our employees are given the opportunities to discover and pursue their passion. Whether in the field or at the office, we strive to cultivate a diverse team that values safety, quality and integrity and delivers excellence as a team effort.
Safety Above All
We always focus on making sure that everyone goes home safely. By meticulously following EHS standards and policies, we ensure our most important goal – the well-being of our colleagues.
Inclusive Culture
Our inclusive organizational culture celebrates the differences that make us all unique. We believe success happens when employees from many different backgrounds, cultures and viewpoints openly collaborate on solutions. We know we are always better and stronger when we work together.
Career Potential
You can be with us for a long time and have the most versatile, exciting and dynamic career you can imagine. Our employees enjoy ongoing educational development, opportunities to see the world, get technical or cross-industry training and leadership skills development. In fact, many of our senior leaders today began their careers in the field, including our President & CEO and several of our Region General Managers.
Your Work Matters
By joining us, you get unique access to an industry that truly changes people's lives. By bringing light and energy to homes, buildings, hospitals, schools and entire communities, we make a noticeable impact on the quality of life of millions of people. If you are passionate about powering the world and making it a better place for others, we might be the perfect fit for you.

"I like to consider myself as an example of just how much opportunity for growth there is with a company like FieldCore. With hard work, commitment and a focus on the future, anything is possible with FieldCore."

"FieldCore is a global and diverse company with people at the heart of the organization. There are endless opportunities for growth starting with field engineering to managerial and leadership roles."
"FieldCore has helped me grow professionally from the beginning, investing in training and letting me work on very interesting projects with people from whom I have learned a lot."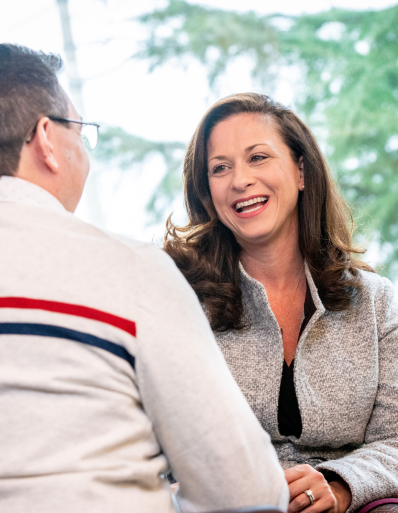 Everything Comes Down to You
In order to meet the needs of our employees across the globe, we offer a variety of comprehensive benefits packages. Our competitive benefits cover areas like health and related services, paid time off, financial benefits, parental leave, remote work, etc. The benefits offered with a specific position can be discussed during the hiring process.
Get to Know Us and Our Stories
Whether you start in the field or in the office, a career at FieldCore will bring you rewarding challenges and excitement, with global exposure, travel, diverse teams and cross-industry opportunities. Meet our team to get an inside look at how we grow as professionals and lead in the future of energy.