Where the Best Go to Grow
Join our diverse and talented team bringing power and opportunities to communities across the globe.
Life At FieldCore
Determined to Be the Best Place to Grow
People are the heart of our organization and we put them first in everything we do. From professional development to a wide range of training opportunities, we continually strive to create an empowering and healthy place to work. Combining our values of growth, work/life balance and World-Class Execution is what sets our workplace apart from the rest. Only FieldCore can offer this wide range of opportunities across the power generation industry, combined with excellent career paths in technical, functional and leadership areas.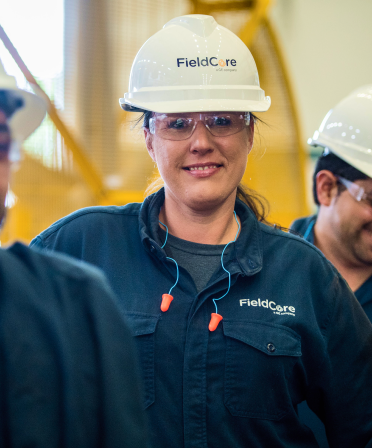 Open Positions
We're Looking for Our Next Teammate
As we grow, so do your opportunities. We're always interested in meeting new professionals who have the same passion, dedication and innovation as we do. We invite you to apply for a position that will challenge you and help you reach your goals.
How We Hire
Four Simple Steps to Join Our Team
Your experience applying for a position with us should be as excellent as working here. That's why we've streamlined our application process to make it simpler and quicker for you to navigate through all the stages.
1
application
To get started, we invite you to join our Talent Community or submit your application for a specific role.
2
Screening
Our recruiters will work hard to match you with a role that aligns with your skills.
3
Interview
We'll sit down together to hear your story, goals and passions and determine if you're the right fit.
4
Welcome
You'll receive an offer, instructions for onboarding and first-day instructions. Welcome to the team!
Job Seeker Tools
Make Your Application Process More Effective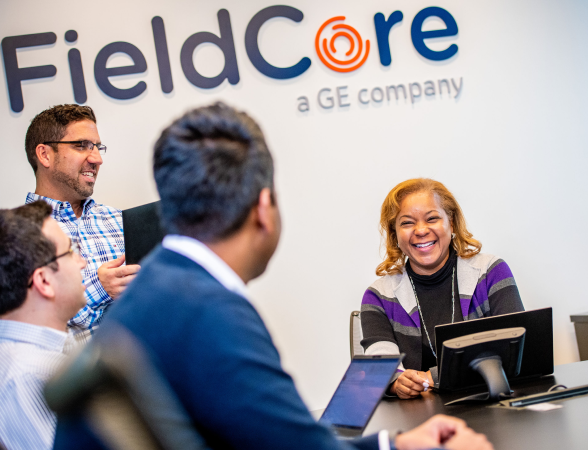 Already Applied? Check Your Application Status
If you have already submitted your application through our recruiting system, you can check the status here.
Get Familiar With the Way We Work
At FieldCore, every one of us takes pride in what we do to contribute to the communities we power and the businesses we serve. Discover our stories of success, community involvement, career growth, innovation and dedication to delivering World-Class Execution for our customers.
READ OUR STORIES