Servicing One Third of Globally Installed Coal-Fired Turbines
We consistently execute more than 1000 outages annually on one-third of the global installed base, ensuring sustained power supply when it is most needed. Whether intended for processing or national grid, our services cover all stages from installation, maintenance and upgrades to steam turbine repairs, essential for the coal power generation sector.
"In partnership with GE Steam Power, we provide the industry with the best and the largest team of technical field engineers ever brought together to service the coal-fossil power generation fleets. For many growing and emerging economies, these technologies are the foundation for generating electricity and enhancing the quality of life for millions of people."
Chris Henthorn
GM Steam Power
Our Solutions Are World-Class. Our Reach is Worldwide
Our services keep the lights on in thousands of communities.
Our technicians are the best in the industry.
We understand the need for new and improved coal power plants.
Our services keep the lights on in thousands of communities.
FieldCore's specialist group of boiler experts, steam turbine field engineers and other professionals have accumulated decades of all-encompassing knowledge of these units – units that are crucial in the process of producing electricity from coal and supplying it to the homes, buildings and industries that rely on it for baseload power. The quality of our services is derived from the millions of hours of fieldwork, meeting customer expectations and delivering on our promise of World-Class Execution.
Our technicians are the best in the industry.
These highly-skilled FieldCore experts are responsible for seamless and sustainable operation of our customers' coal-fired power generation plants around the world. Our service expertise extends across 90+ GE and other OEM brands, and 24/7 on-call product support helps us keep power plants running. Every single outage contributes to the enhancement of our teams' expertise and capabilities in problem-solving, adaptation, creative thinking and efficient communication.
We understand the need for new and improved coal power plants.
At FieldCore, we understand the importance of achieving high efficiency, low emissions and reduced downtime. That is why our field force works hand-in-glove with our GE partners, to provide solutions using state-of-the-art technology and perfected operating practices. This integration gives us the ability to deliver record plant efficiency rates (47.5%), significantly higher than the global average.
Visit a Coal-Fired Power Station
We bring highly-efficient, low-emission fossil generating turbine solutions to customers to create remarkable outcomes for their businesses and communities they serve. With every single project our experts continue to push the limit of steam power technology further. Take a look inside of one of our recent steam turbine outages with this virtual reality tour. 
You can navigate this virtual reality tour by holding down your left mouse button and dragging it 360 degrees or up and down. This video also accommodates common virtual reality glasses and other technologies. Enjoy your tour!
Find out More About Our Powerful Solutions
We are providing a robust set of innovative services and solutions to optimize our customers operations and maximize efficiency of their assets.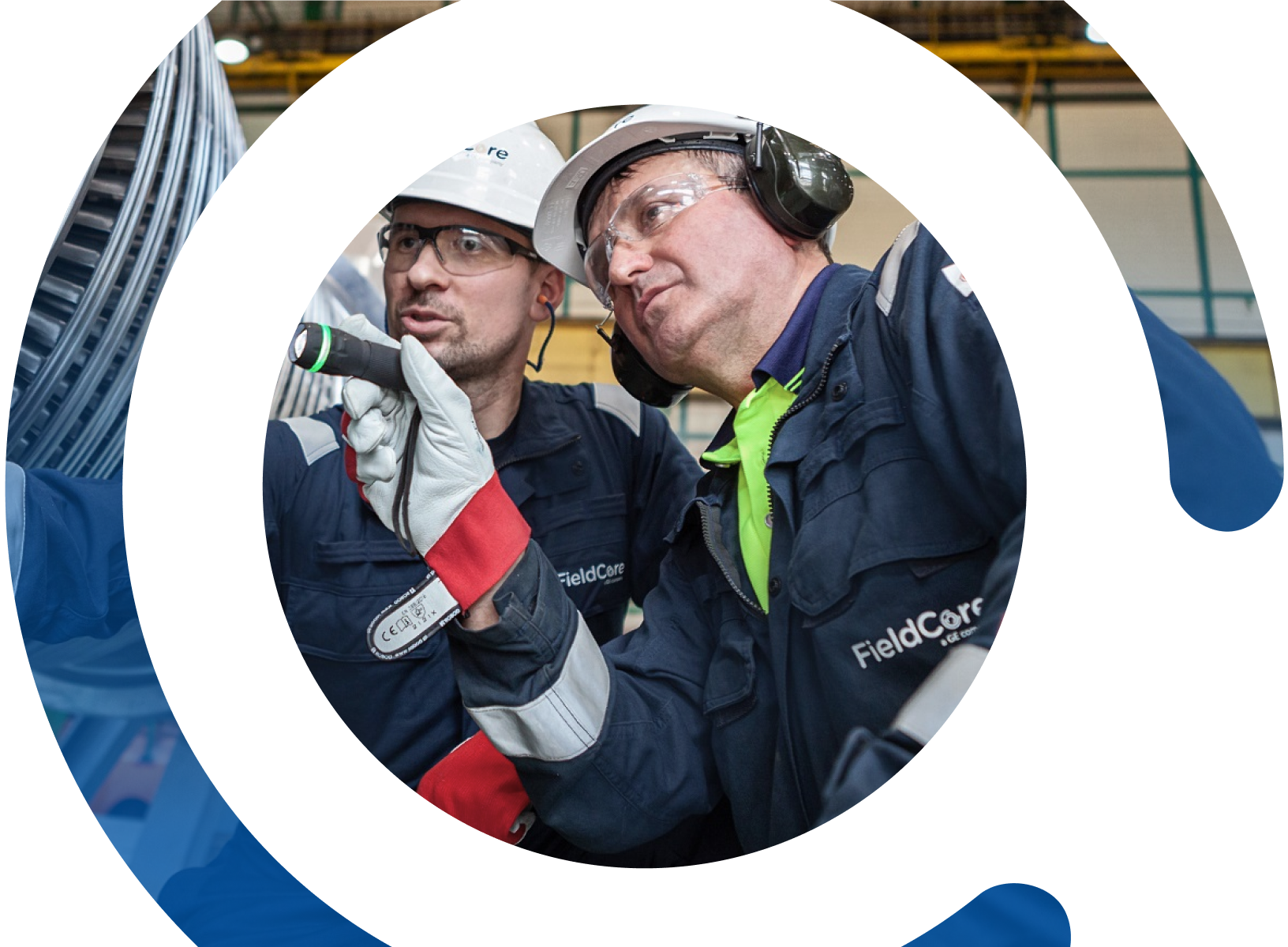 Join Us in Advancing Coal Energy
We're always looking for new ways to expand our service around coal energy, and that comes mainly from working with the best team possible. We invite you to look at the different possibilities to join our team if you're interested in growing our reach.